Bertel Rune Kaale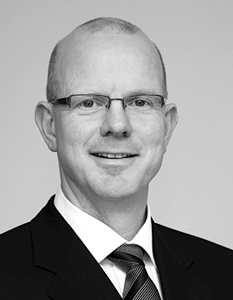 Bio:
Bertel Rune Kaale was born in 1959 and lives in Sandane in the municipality Gloppen. Kaale completed his training to be a physical therapist in Bergen in 1984, and received further training to be a manual therapist in Tromsø in 1991. In 1996, he achieved the degree Candidatus Scientiarum at the University of Bergen, with studies in physical therapy. From 1999 up to 2009 Kaale was attached to the Department of Surgical Sciences at Haukeland University Hospital in Bergen, Norway. In addition to working on his Ph.D. dissertation, he worked as a manual therapist in Sandane.
Bertel Rune Kaale defended his Ph.D. dissertation "Clinical aspects in the late stage of whiplash injury" on the 13th of November 2009 at the University of Bergen. The results of this study indicate that damages exist in ligaments and membranes in the transition between neck and head in patients with whiplash injuries.
More information about this event can be found here: (In Norwegian)
http://www.uib.no/info/dr_grad/2009/Kaale_BertelRune.html
2010 Manual therapists of the year – Roar Jensen and Bertel Rune Kaale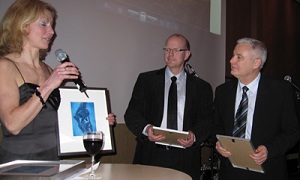 To patients, Bertel Rune Kaale is mainly known for treating neck injuries at Firda Physical Medicine Centre at Sandane. Several media have been interested in, and spoken of, the methods of treatment that are being used at this centre, which have yielded positive results. His research indicates that the symptoms and ailments of people with whiplash can be attributed to possible injuries in ligaments and membranes in the neck. For many years, it has been the common opinion in medicine that pains as result of whiplash injuries are instigated by mental issues. Kaale's results nuance and change this opinion.
The picture shows Elisabet Juvet from Manuellterapeutenes Servicekontor (www.manuellterapi.no), Bertel Rune Kaale (centre), and Roar Jensen at the award ceremony.
General info
Neck injuries
Information for travelers
About us
News
User survey results
Question: "How do you rate the treatment you had at Firda Physical Medicine Centre relative to any treatment you had before coming to us?