Welcome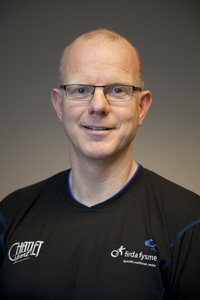 Hello!
My name is Bertel Rune Kaale. I am the manager of Firda Physical Medicine Centre in Sandane, Norway.
Our center has specialized in the diagnosis and rehabilitation of persons with neck injuries. Our therapists, personal trainers, and office personnel are specialist within this field.
Since 2000 we have examined around 1400 people throughout Norway. These people received a thorough examination and were provided with a comprehensive report in regards to the causation of their ailments and an effective plan for successful rehabilitation after returning home.
Nearly 500 of these people chose Firda Physical Medicine Centre for their rehabilitation. It gives us great pleasure to say that 70% of them have experienced a considerable reduction in their debilitating symptoms along with improved motility, functionality, and endurance after the conclusion of rehabilitation. Many have also been able to return to school and employment. (Source: Rehabilitated patients of 2004, review after request from the Norwegian Directorate of Health)
It is our pleasure to be able to tell you about our work, and we welcome you to Sandane whether you are coming to us for a diagnosis or if you also desire to rehabilitate at our centre!
General info
Neck injuries
Information for travelers
About us
News
User survey results
Question: "How do you rate the treatment you had at Firda Physical Medicine Centre relative to any treatment you had before coming to us?