Contents of the rehabilitation
Manual therapy and physical therapy
Training in the Multi Cervical Rehabilitation System
Individually customized plan for rehabilitation by physical therapist/manual therapist
Individually customized training program
Functional stability training
Traction
Mobility and stretching
Transcutaneous electrical nerve stimulation (TENS)/Laser/Short Wave
Individual guidance by physical therapist, manual therapist, and personal trainer. An instructor will be present at all times.
Information and follow-up by phone in between stays at the rehabilitation centre
More information about how to book rehabilitation at our centre will be posted soon. In the mean time, please contact us at post@firdafysmed.no!
Rehabilitation modules
Manual therapy and physical therapy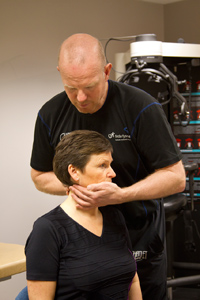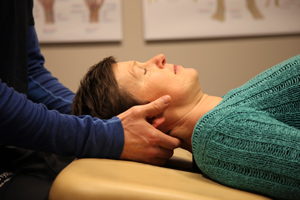 Appropriate positioning of the joints with adequate joint stability is crucial for a good result.
All examination and training should be performed with the joints in a load-bearing position.
Knowledge, experience, and a high degree of precision is important!
Training in the Multi Cervical Rehabilitation System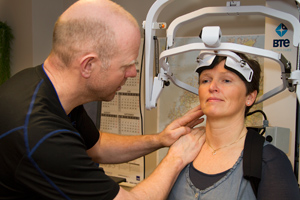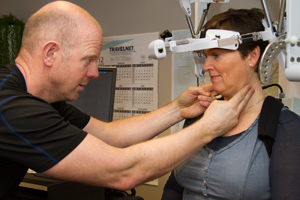 Since 2007, Firda Physical Medicine Centre has had two MCU machines. The latest model is improved in regards to diagnostics of neck function compared to the first machine, which we received in 2001. Both machines are equally suitable with regards to rehabilitation.
Individually customized training program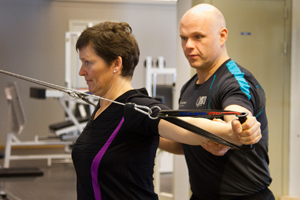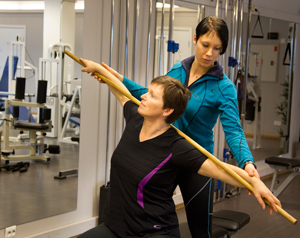 We test you in many different poses, adapted to you and your injuries.
The results form the foundation for your training program, specially customized for your needs.
Functional stability training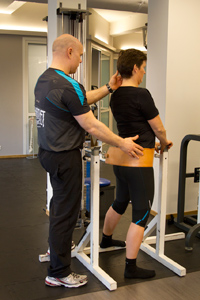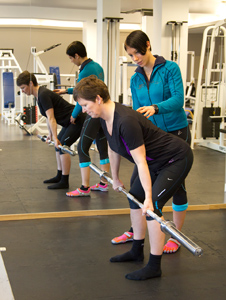 Testing active function:
We emphasise the stability of back and neck under different weight bearing scenarios.
Traction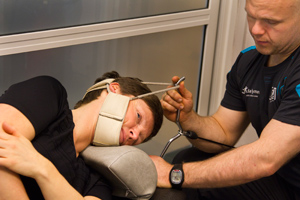 Low dose stimulation of the neck with light traction is for many a crucial step in the rehabilitation process in regards to active functionality with stability.
Cardiovascular testing and exercise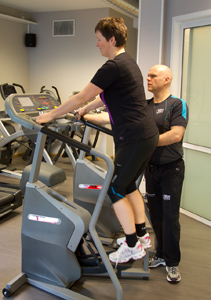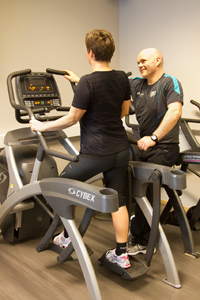 Good conditioning is important for:
Surplus energy
Tissue regeneration
Endurance
We use different methods of testing your conditioning adapted to your level of functioning.
Testing your conditioning is an important and positive tool for further training at home
Mobility and stretching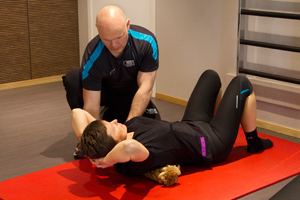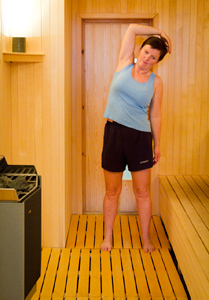 Testing and training of joint mobility and stretching muscles promotes good mobility and muscle function.
Stretching exercises in the sauna is an excellent combination. Many feel that the heat makes it easier to perform various mobility exercises.
TENS treatment/Laser/Pulsed Shortwave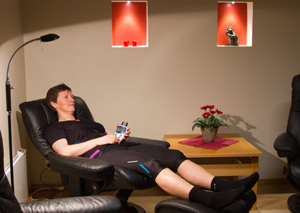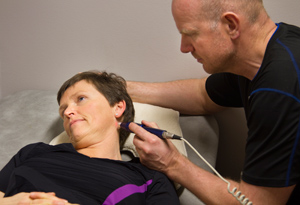 Workouts are often concluded with TENS treatment (Transcutaneous electrical nerve stimulation) in the relaxation room.
Laser therapy and Pulsed Shortwave therapy are also used when needed.
General info
Neck injuries
Information for travelers
About us
News
User survey results
Question: "How do you rate the treatment you had at Firda Physical Medicine Centre relative to any treatment you had before coming to us?